Disclosure: This site contains affiliate links & commission may be earned from purchases. As an Amazon Associate, I earn from qualifying purchases
What's My Elf Name?
Ever wondered what your name would be if you were an Elf? Simply find the first letter of your name, then your favourite colour and match that with the month you were born to discover your true Elf identity.
This is also a great way to name your Elf on the Shelf!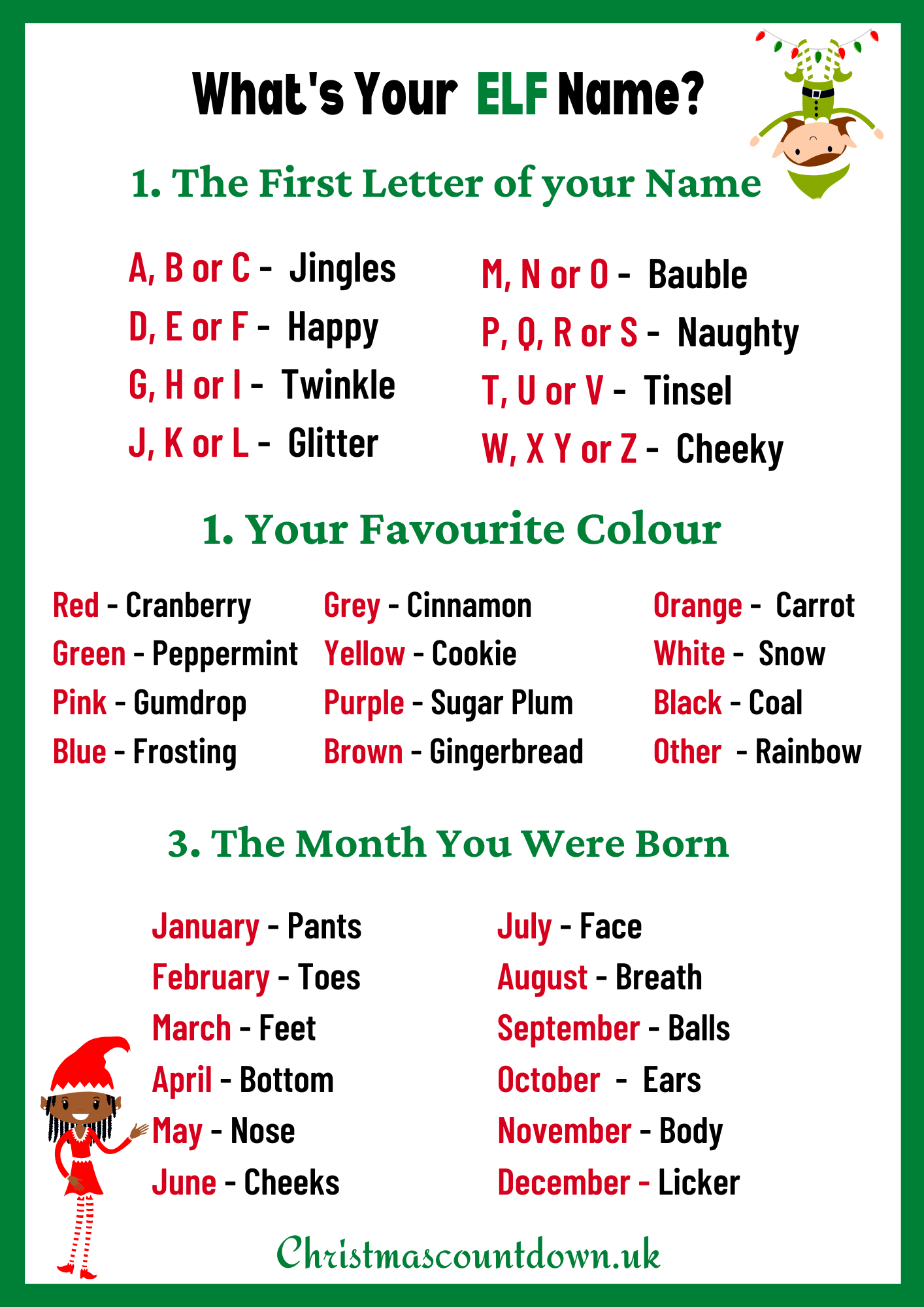 How to Work Out Your Elf Name
1 – Take the First Letter From Your Name
A, B or C- Jingles
D, E or F – Happy
G, H or I – Twinkle
J, K or L – Glitter
M, N or O – Bauble
P, Q, R or S – Naughty
T, U or V – Tinsel
W, X Y or Z – Cheeky
2 – Choose Your Favourite Colour
Red – Cranberry
Green – Peppermint
Pink – Gumdrop
Blue – Frosting
Grey – Cinnamon
Yellow – Cookie
Purple – Sugar Plum
Brown – Gingerbread
Orange – Carrot
White – Snow
Black – Coal
Other – Rainbow
3 – Finish with your Birth Month
January– Pants
February – Toes
March – Feet
April – Bottom
May – Nose
June – Cheeks
July – Face
August – Breath
September – Balls
October – Ears
November – Body
December – Licker
Combine all three of these and *POOOF* you have your very own Elf Name.
My Elf Name is 'Jingles Coal Toes' What's yours? Let us know in the comments below…